Chong Lek Engineering Works Sdn. Bhd, a G7 contractor conferred by Construction Industry Development Board (CIDB) authority, established in 1979 that involves in Malaysia Iron & Steel Industry from late 70s till now with special jobs scope covering from Engineering, Procurement, and Construction to Commissioning.
Specialized particularly in Fabrication of Metal, Structural Steel Works/ Parts/ Machinery/ Piping Fabrication, Installation, Testing, Repair & Maintenance Works as well as Civil Constructions. Moreover, also specialized in copper related works such as fabrication, repair, site welding, etc.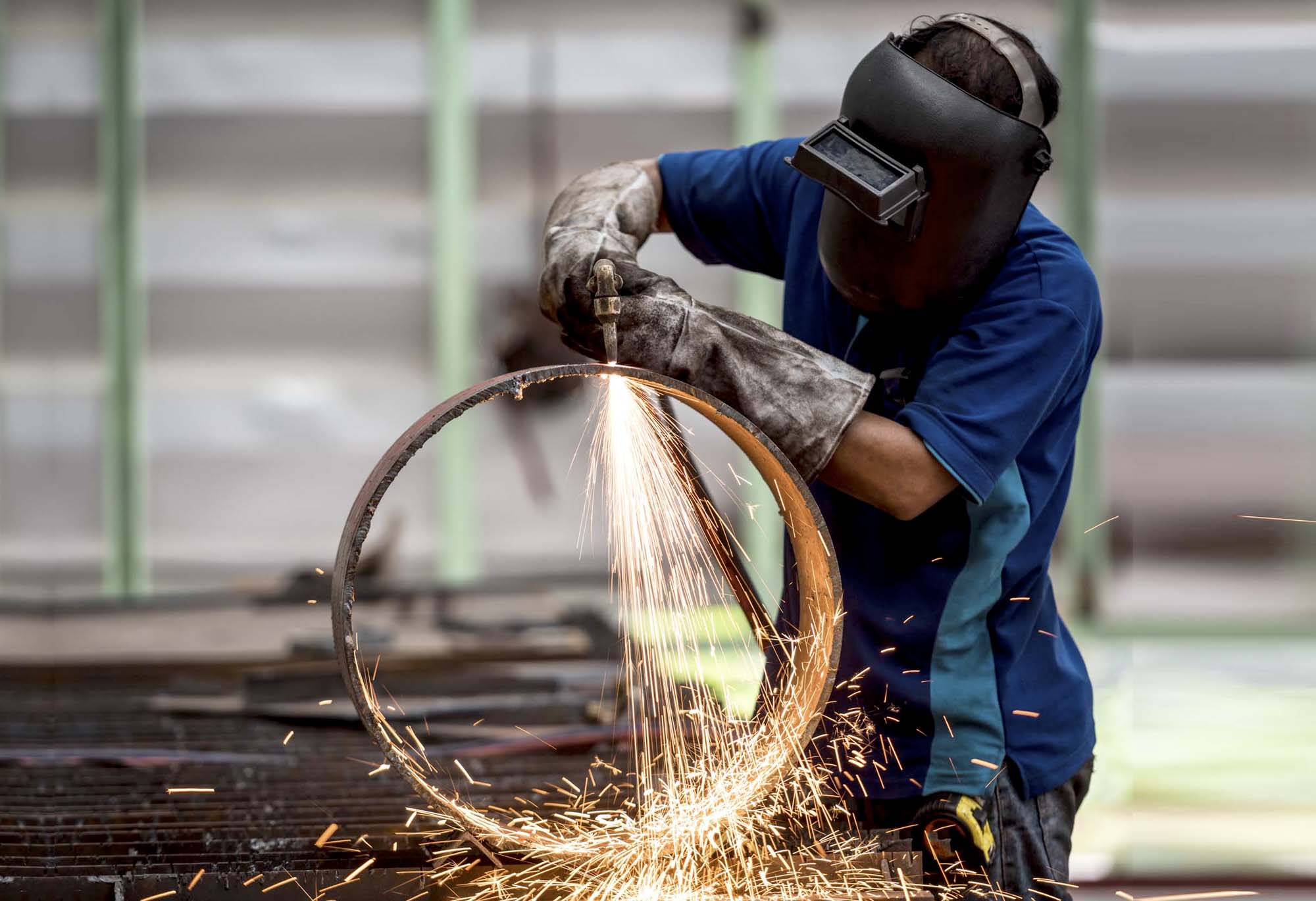 Besides, we are also the manufacturer & repairer license under Jabatan Keselamatan Dan Kesihatan Pekerjaan Malaysia (DOSH) for Pressure Vessel and Heat Exchanger.
ASME certificates were also added into our portfolio, they are of manufacturing & assembly of Power Broiler (S-stamp) & manufacturing of Pressure Vessel (U-stamp). In addition, we are also R-stamp certified and authorized by National Board for Metallic Repairs and/or Alterations.
The Company's vision is to become a multinational company and intends to expand their horizon into the international markets to serve and meet the demands and requirements of the customers from round the world. More importantly, we are looking at building a long term relationship with all our clients. At present, we have good business relationship with a few multinational companies aboard. This serves as a foundation for Chong Lek Engineering Works towards achieving our vision in the near future.
This mission to achieve the vision is to inculcate teamwork with commitment and perseverance as we believe the energy of a team is many folds positive than an individual drive. To further ensure that our vision will become reality, we will continue to innovate, improve and adapt along with the rapid technology advancement to provide quality products and excellent services. Our vast and valuable experience in this industry, coupled with our modern technology as well as profound reputation in the Malaysian market, our vision is just one step away.
BREAKTHROUGH THROUGH TECHNOLOGY


The dynamism and resilience of the Chong Lek Engineering Works paved the way for continuous development and innovation. As such, we endeavour "Breakthrough through Technology" in every aspect.

CUSTOMER-FOCUSED
We strive to deliver the best products, services and support align with our commitment to be a customer-oriented organisation.
INNOVATION
Fast pace advancement of technology has led us to be constantly innovative in our products and services. We constantly innovate in order to keep abreast with the latest technology and to ensure that all our customers' needs and demands are met at all times.
INTEGRITY
We conduct business with the highest degree of integrity. At Chong Lek, we look towards sustaining long-term relationship for continuous advancement and success.