CHONG LEK ENGINEERING WORKS
towards sustaining long-term relationship
& continuous advancement for success
Chong Lek Engineering Works Sdn. Bhd, a G7 contractor conferred by Construction Industry Development Board (CIDB) authority,
established in 1979 that involves in Malaysia Iron & Steel Industry from late 70s till now with special jobs scope covering from Engineering, Procurement,
and Construction to Commissioning.
We are also the manufacturer & repairer license under Jabatan Keselamatan Dan Kesihatan Pekerjaan Malaysia (DOSH) for Pressure Vessel
and Heat Exchanger. ASME certificates were also added into our portfolio, they are of manufacturing & assembly of Power Broiler (S-stamp) & manufacturing of Pressure Vessel
(U-stamp). In addition, we are also R-stamp certified and authorized by National Board for Metallic Repairs and/or Alterations.
Miscellaneous Mechanical Equipment : Installation, Testing, Commissioning,

Maintenance and Repair of mechanical based system

Structure Steel & Steel related works – fabrication & installation

Machinery parts – supply, fabricate & installation

Copper related works – fabricate, welding, repair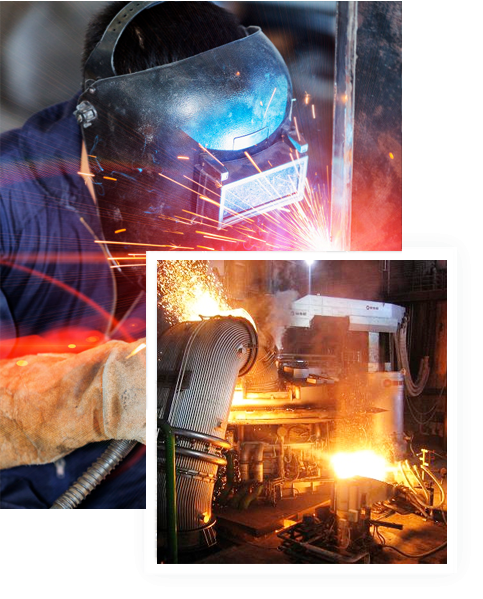 We are a team of professional and skilled experts in all domestic spheres. We offer a wide range of services and at the same time
Chong Lek Engineering Works was founded by Mr. Chong See Kiew in 1979. His passion to venture into the steel mill industry has led to the establishment of Chong Lek Engineering Works.
Specialized particularly in Fabrication of Metal, Structural Steel Works/ Parts/ Machinery/ Piping Fabrication, Installation, Testing, Repair & Maintenance Works as well as Civil Constructions. Moreover, also specialized in copper related works such as fabrication, repair, site welding, etc.